1. For infant or children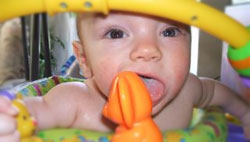 Excessive toxic metal exposure in an infant is usually due to prenatal exposure or breast-feeding, although children can be exposed to toxic metals via toys or paints. Affected subjects will have a higher tendency towards allergies, poor growth, developmental problems, learning disabilities, attention deficit and autistic-like behaviours.
2. For adults
A well balanced diet will not necessarily provide sufficient nutritional minerals to the body because of chemical irrigation, storage and the cooking processing, will affect the nutritive levels of the food. Dental fillings, colourful ceramic dining wares or insufficient fruit consumption will also greatly increase the risk of toxic metal exposure. The most common symptoms of toxic metal exposure in adults are poor memory, low energy levels, infertility, numbness sensation on fingers or limbs, chronic muscle spasm, hypertension and frequent infections.
3. For Pregnant women or would-be mother
They tend to consume lots of seafood before or during pregnancy, seafood is one of the most important sources of toxic metals which can be transferred to the growth foetus and affecting the normal development of the embryo. Infants or newborn who had previous exposure to toxic metal during pregnancy or breast feeding always have a higher tendency towards allergies, poor growth, tooth grinding and frequent infections.
4. For the elderly
Elderly people always require better nutrition to counteract the onset of degenerative diseases like cancer or diabetes. Cadmium and arsenic are common food contaminants which have been found to be related to a number of degenerative diseases including cancer and diabetes.
5. For your pets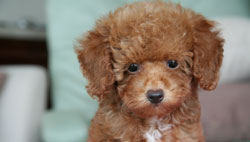 Animals will be predisposed to a highly inflammatory and degenerative condition if they are exposed to excessive toxic metals or suffered from nutritive mineral imbalances. These explain why certain pets may experience chronic dermatitis, allergies, pre-aging cataract or cancer. A hair tissue mineral analysis will definitely help your pet to improve their quality of life and live healthily through their lives.