Diet: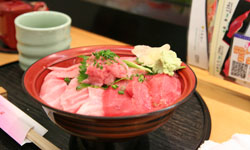 A major factor in contributing to a mineral imbalance is improper eating habits. Excessive intake of refined and processed foods, alcohol and fad diets can all lead to poor mineral nutrition. Even the nutrient content of a "healthy" diet can be inadequate, depending on the soil in which the food was grown or the method in which it was prepared. Example: Inadequate protein intake, excess sugar and high vitamin D intake can result in decreased calcium utilization by the body leading to reduced energy levels, joint stiffness and changes in skin and hair texture.
Stress:
Stress either physical or emotional, can lead to mineral imbalances. Certain nutrients such as the mineral zinc and the B-complex vitamins are lost in greater quantities due to increased stress. Nutrient absorption can decrease quite significantly when the body is under stress.
Medications:
Medications can deplete the body store of nutrient minerals or increase the levels of toxic metals. The well-known effect of diuretics include not only sodium loss but, in many cases, a potassium and magnesium loss. Antacids, aspirin, and oral contraceptive agents can lead to vitamin and mineral deficiencies as well as toxic metal excesses.
Pollution: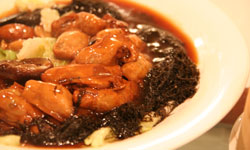 Toxic metals such as lead, mercury, and cadmium can interfere with mineral absorption and increase mineral excretion. From adolescence to adulthood the average person is continually exposed to a variety of toxic metal sources such as cigarette smoke (cadmium), cookware (copper and aluminum), hair dyes and cosmetics (lead), hydrogenated oils (nickel), antiperspirants (aluminum), and contaminated seafood (mercury).
Nutritional Supplements:
Vitamin and mineral supplements can also lead to mineral imbalances. Calcium absorption is decreased in the presence of phosphorous. Vitamin D enhances calcium absorption, but in excess amounts, can produce a magnesium deficiency. Inherited Patterns: A predisposition towards mineral deficiencies, excesses and imbalances can be inherited from the parents.